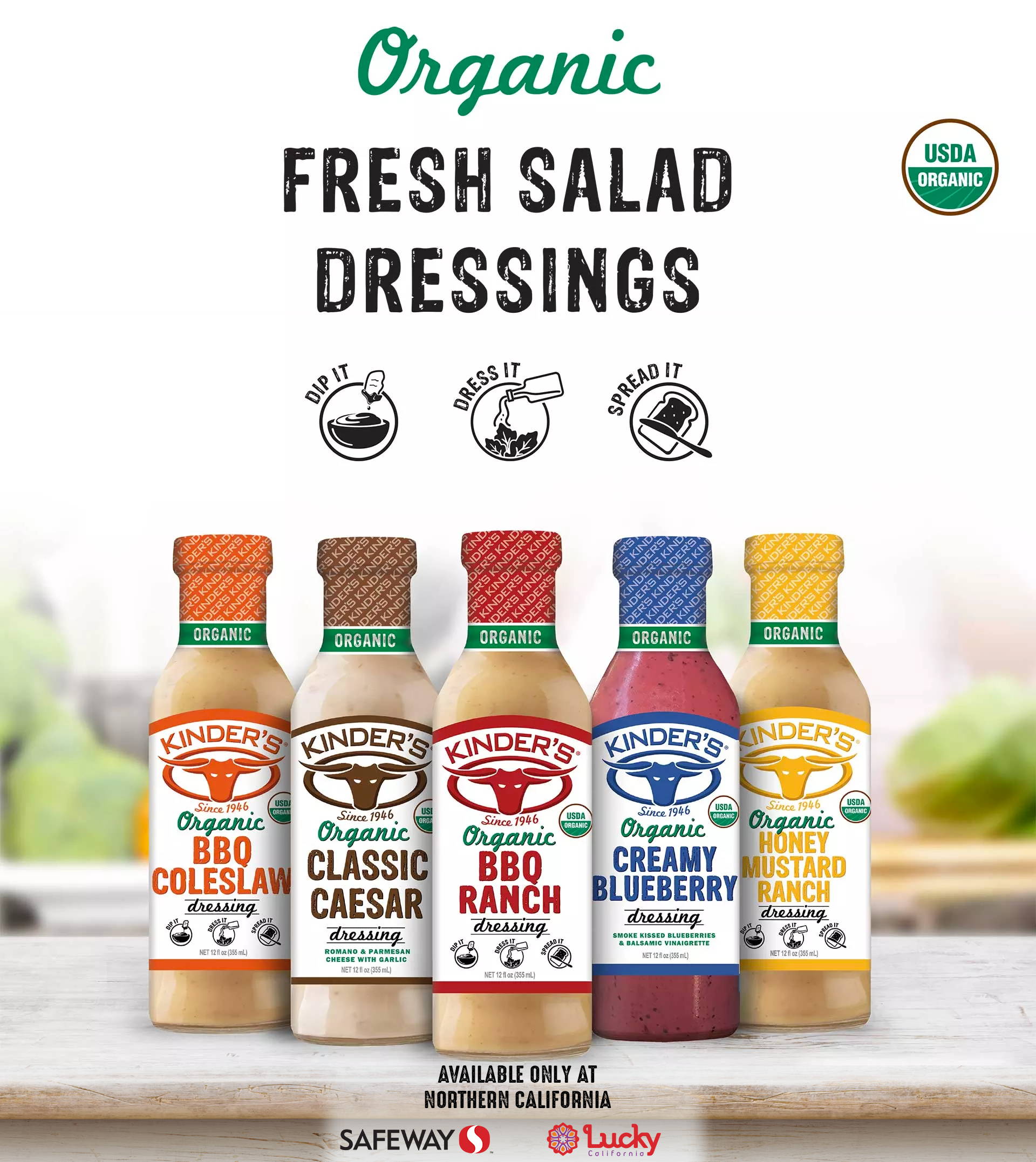 GREAT ON SALADS, FOR DIPPING & SPREADING TOO
Kinder's Fresh Organic Dressings are refrigerated, great tasting and USDA Organic.
Five new flavors:
BBQ Ranch,
Classic Caesar,
BBQ Coleslaw,
Honey Mustard Ranch
and
Creamy Blueberry.
Our dressings are great on your favorite salads, fantastic as spreads on your sandwiches and as a convenient dipping sauce for wings, veggies, pizza and more!
Find them in the produce department across Northern California Safeway stores in the refrigerated dressings section.
Kinder's Makes Life Taste Better!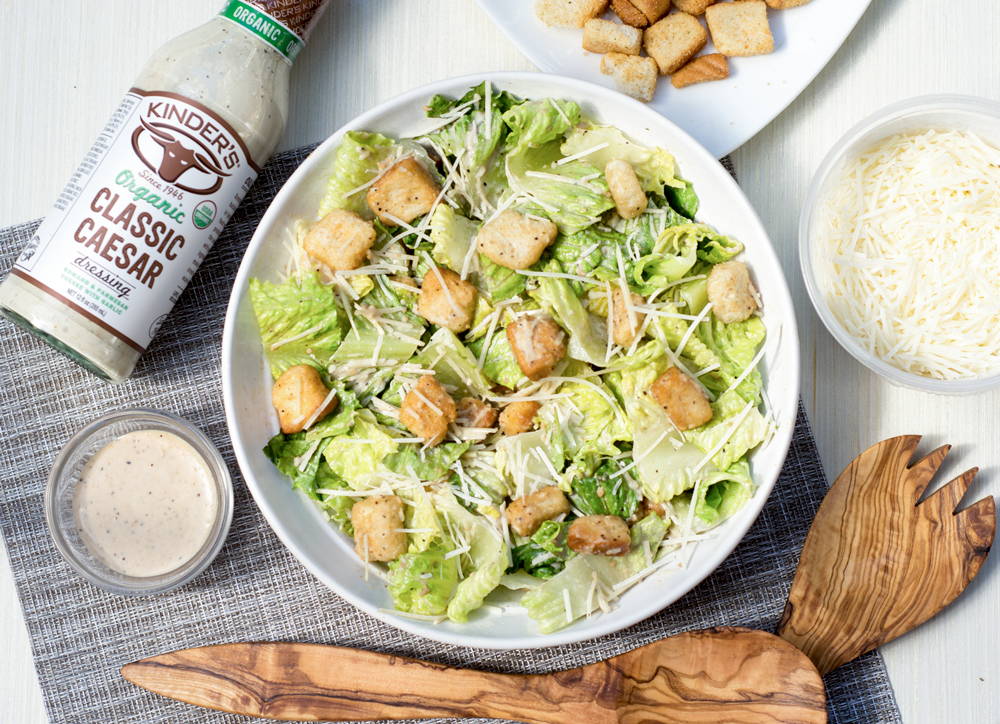 RECIPE
A True Salad Classic! This Salad Is Simple To Make With Only A Few Ingredients.