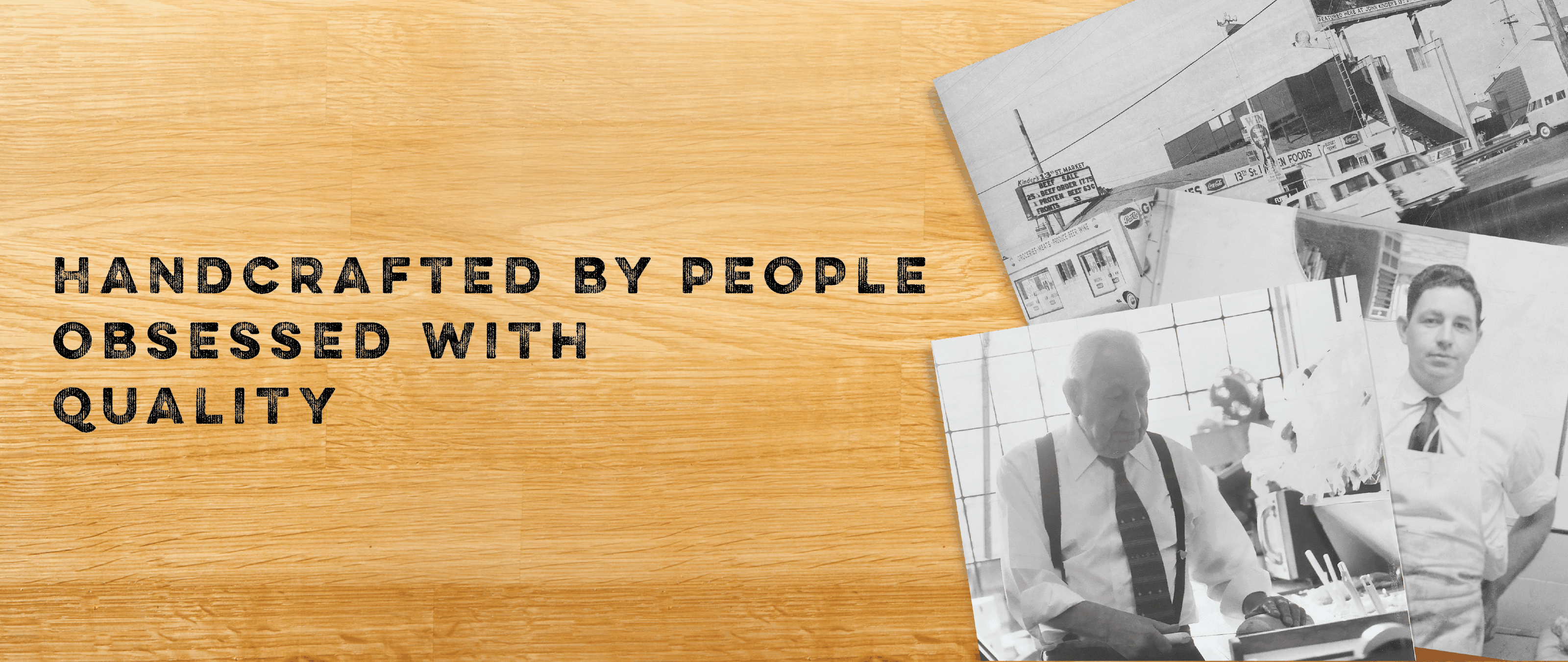 Three Generations of Hard Work And
Family
Traditions
In 1946, World War II Navy veteran John Kinder started his own butcher shop in a small storefront in San Pablo, California. Over the next seven decades, John built a reputation for commitment to quality, family service, and amazing flavors. At the age of 90, he was still showing up first and helping customers find quality ingredients to make clean, delicious meals for family and friends.
At Kinder's, we carry on Grandpa John's legacy. We show up first. We treat you like family. We are obsessed with quality. And we hope you love our flavors as much as we do.
WHY KINDERS?
Our Ingredients
Kinder's products are a celebration of ingredients. Quality has always been at the heart of our products and that is especially true when it comes to ingredients. We carefully source all of our herbs, spices, and other ingredients to make sure they are the best tasting and highest quality available. From there, we thoughtfully create products with a wide range of flavor profiles from classic to creative. Having Kinder's items on hand in your kitchen makes it easy for you to prepare delicious meals to enjoy with family and friends. No matter which flavor you choose, Kinder's delivers the quality you want and the unforgettable flavor you crave.